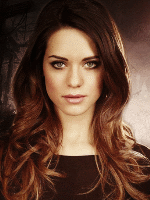 Tahsa was abandoned at Furness Abbey by her parents. She was there for eight years before she left, trying to make life for herself. She arrived in Ludlow in 1457 and just when she felt safe, the town burnt down in a fire that took away her home, in 1459. Migrating to Lichfield with some of the citizens, she has embraced her milling to earn income.
She started as Lichfield's town planner, from there she was asked to run with ATOM on council. Not afraid to get her hands dirty she held the offices of At Large, Mines Superintendent, Sheriff and Trade Minister. Those offices have helped her realize where she is happy. Tahsa has no political agenda. She does whats right for the good of town, County of Mercia and Country of England.
Lives in Lichfield, Mercia at Bishops Palace with Gareth her brother and Pippa the assistant. Her son Kem, born on 21 January 1464, was taken by his father Nicolai.roman. Where they are she has not found out yet.
Offices held:
Mayor Lichfield, Mercia - 14 terms
Trade Minister - 6 terms
Sheriff -  4 1/2 terms
Mines Superintendent -  1 1/2 terms
Countess - Two terms with L.I.A.I.S.O.N
At large - 2 1/2 terms
Lichfield Mentor
Lichfield Town Council
Lichfield Activities Assistant
Lichfield Town Planner
MAS Rep for County of Mercia
Mercia Regiment
Lichfield City Knight
Mercia Embassy Ambassador to the Baltic's
Titles and Awards

Companion of the Order of the Crown (COC)
The Crown's Medal for Public Service (CMP) x 3
Derby Campaign 1464 - Certificate of our gratitude
MAS - Golden Knot
Companion of the Order of the Oak Leaf [COL]
Baroness of Catton - February 1463
Viscountess of LIchfield - October 1463
Community content is available under
CC-BY-SA
unless otherwise noted.