Sacred Order Of Celestial Knights (S.O.C.K.) is international economic, political and militant alliance, founded by Sashich IV Obilich
S.O.C.K. High Command:
Commander: Sashich
Second in command: Sofija.
Head diplomat: Jeca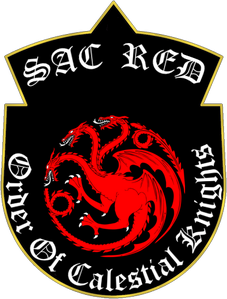 S.O.C.K. was formed at 18.04.1463. in Marburg an der Drau, as union of Obilich family, SSNV and other independent knights.
-We are the resistance to the law!
-We are people of freedom!
-We are children of anarchy!
The S.O.C.K.  is a chivalric order for free knight who share the same interests and the ideology of freedom and resistance, founded in 1463 by Sashich IV Obilich Kowalski who was patriarch of Obilich family at the time and later became regent Prince of Celje. It was fashioned after the military orders of the SSNV, requiring its initiates to defend the freedom and fight the enemies of people, in particular the Balkans and S.R.I.N.G.
Main campaigns:
-Battle of Prokletija;
-Greco-Turkish Wars;
-Jagodna;
-"Nightmare of German Empire";
-Liberation war in Siena;
-Great rebelion in north Italy;
-Styria campaign;
-Kingdom of Celje.
S.O.C.K. regiments:
1st Guard regiment "November 15th" - Commander Sashich
2nd Sabotage regiment - Commander Stojan
3rd Guard regiment "xXx" - Commander Deedix
4th Guard regiment - Commander Jeca
Community content is available under
CC-BY-SA
unless otherwise noted.